Escapist's cubbyhole at the Präau-Hochalm
The alpine hut for escapists – offering a quality time out
Those looking for cosy togetherness and friendly atmosphere at a rustic alpine hut, yet wishing to retreat into their own escapist's cubbyhole – made from fresh pinewood – have come to the right place here at the Präau-Hochalm. Two new, small and cosy cubbyholes are just waiting for "escapists", looking to take a break from everyday life for a days or weeks and to be part of the still very active alpine hut open to the public.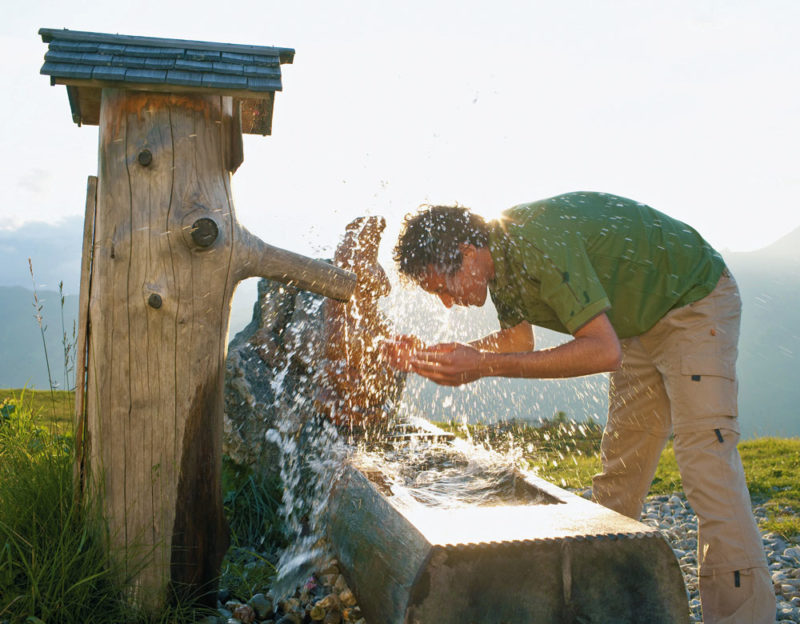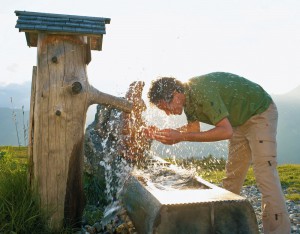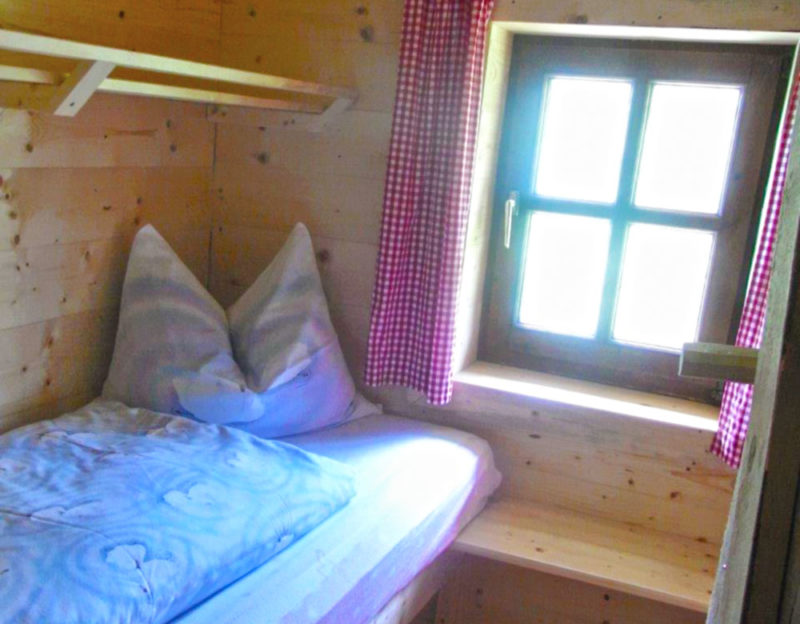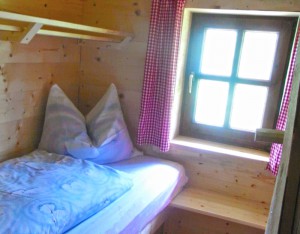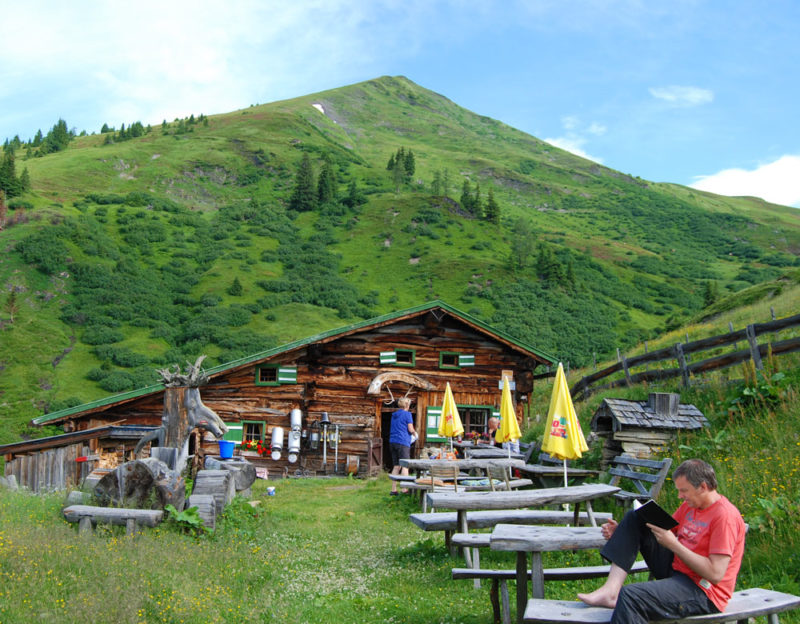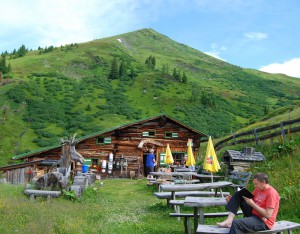 Escape from everyday life – 2 tiny rooms with bed and shelves
The small escapist's cubbyholes are simply equipped with bed and shelves. The deer antlers serve as curtain rails for the red-white checked curtains. The windows look out towards the weather vane and onto the alpine pasture, in the distance you can hear the gushing of the stream and sometimes the cow bells ringing. Recharge your batteries, spend a carefree time amid nature and breathe deeply in peace again. That's possible in one of our two new escapist's cubbyholes at the Präau-Hochalm. We welcome you warmly.